Marking the 21st anniversary of the genocide in Srebrenica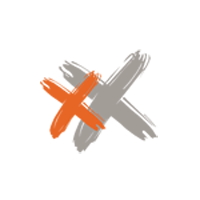 On the occasion of marking the 21st anniversary of the Srebrenica genocide, the Humanitarian Law Center hereby invites you to join us in our endeavour to
Learn and Talk about Srebrenica
7 July 2016, Belgrade
13:00 – Media centar, 1st floor (Great Hall)
Presentation of an Interactive Narrative: SREBRENICA: GENOCIDE IN EIGHT ACTS
Speaker: Mirko Klarin, author of the narrative, Director of SENSE Agency
The events that took place over seven days in July 1995 in Srebrenica were the subject of the most extensive criminal investigation in Europe since World War II. The details of what transpired have been thoroughly reconstructed in the course of the dozen or so trials before the International Criminal Tribunal for the former Yugoslavia (ICTY).

The testimonies of the survivors of the mass executions, the family members of the murder victims, of those who witnessed the crimes and those who carried them out, as well as the evidence of forensic experts who dug up the Srebrenica killing fields have been recorded in hundreds of thousands of pages of transcripts and saved in tens of thousands of hours of video footage from the courtroom. Countless seized military and police documents, transcripts of intercepted conversations between the perpetrators, video recordings and photos of the captured victims, aerial photographs of the detention, execution and burial sites, and so many other exhibits introduced into evidence make up the ICTY's vast court files. All this material is public and at the disposal of those who may want to learn how the ICTY investigated, reconstructed and prosecuted the crimes committed in Srebrenica.

The interactive narrative SREBRENICA: GENOCIDE IN EIGHT ACTS is a window onto this living historical archive. It contains, among other things, the full audio visual presentations produced by the SENSE Documentation Centre in Potočari.
19:00 – Center for Cultural Decontamination
A discussion with:
Ms. Florence Hartmann, journalist and former spokesperson of the ICTY Prosecutor's Office, author of the recently published book "The Srebrenica Affair: The Blood of Realpolitik"
Mr. Ivica Đikić, publicist and writer, editor of Novosti (Croatia), author of the recently published documentary novel 'Beara'
Ms. Nidžara Ahmetašević, journalist and publicist from Bosnia and Herzegovina
Mr. Dejan Anastasijević, journalist from Serbia
The discussion will be moderated by Ms. Sandra Orlović, Executive Director of Humanitarian Law Center
We will discuss Srebrenica in July 1995, its meaning for Serbia in July 2016 and its meaning for the region and the international community. We will also discuss the post-war manipulation of facts; what the community of genocide survivors thinks and speaks about Srebrenica, who listens to them today and whether their words mean anything to anyone.
Simultaneous interpretation into English will be provided during both events.
The organization of these events is sponsored by the Swiss Embassy to Serbia and to Montenegro.