Students' Visit To HLC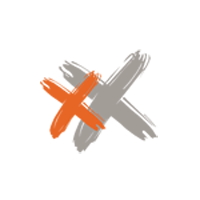 Students from the School for International Training – (SIT) visited the Humanitarian Law Center (HLC) on Thursday, September 29th, 2016. These students go to various universities in the United States, and they are staying in Serbia, Bosnia and Herzegovina and in Kosovo as part of the Peace Studies, the programme organized by the Center for Comparative Conflict Studies at the Faculty for Media and Communication.
Jelena Krstić, HLC Outreach and Fundraising Director, presented the achievements of the HLC in the  process of dealing with the past in Serbia, pointing to the poor efficiency of war crimes trials, the deprivation of victims of their right to reparations, the lack of institutional concern for truth-finding about the past, the sluggish search for the missing, and the ignorance of the institutions, which are still hiding the persons responsible for violations of human rights committed during the armed conflicts in the former Yugoslavia. The students were particularly interested in the support of the European Union for the application of measures leading to dealing with the past in Serbia, the position of domestic institutions towards requests for accepting its own responsibility for crimes, and the position and needs of victims of war crimes.