Kosovo Massacre Children Demand Truth at Art Show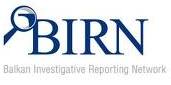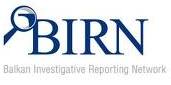 Three Kosovo children who survived a deadly Serbian attack on their town in 1999 spoke publicly after a controversial art exhibition they staged in Belgrade, which was attended by Serbia's PM.
"It is very important to speak about what happened, to speak the truth…people need to understand that those are not just victims, those were our mothers, brothers, sisters. And through art we can make people understood," said Saranda Bogujevci, who with her brother and sister survived the attack on the town of Podujevo in 1999, when 14 people, mostly women and children, were killed.
Bogujevci was speaking at a debate entitled 'Children at War' which was staged on Thursday in Belgrade, after the opening of the controversial exhibition on Wednesday which was attended by Serbian premier Ivica Dacic.
After being taken to hospital in Pristina, she and her siblings moved to Britain, where they decided to study art and dedicate their life to telling the story of the massacre they survived through art, which resulted in the exhibition in the Serbian capital.
"The past that we have is not something we can forget. It is our responsibility to share with younger generation," she said.
She and the others were the also the first children ever who testified at the war crimes trial against the 'Scorpions' paramilitary unit members, which resulted in the jailing of Zeljko Djukic, Dragan Medic and Dragan Borojevic for 20 years, Miodrag Solaja for 15 years and Sasa Cvjetan for 20 years.
Other children who suffered during wartime also spoke at the debate organised by Humanitarian Law Centre on Thursday in Belgrade.
Zijo Ribic, who was shot and thrown into a pit together with 27 people, including members of his family, in the village of Skocic in Bosnia in 1992, spoke about the tragedy which saw seven members of paramilitary group 'Sima's Chetniks' sentenced to 73 years.
"I forgave them…It was very hard for me to decide to testify but I did it. I thought I should do it for me, for my family and for my village… And I feel more peaceful once the verdict has been handed down," Ribic said.
Igor Matijasevic, from the Croatian village of Sotin near the town of Vukovar, spent years hunting for the body of his father who was killed when his village was attacked in 1991 by Croatian Serb forces.
"When we returned to the village in 1998 we organided a phone line where everyone could anonymously tell us if he knew what happened to the villagers. And after so many years of this struggle, we had results," Matijasevic told the debate.
"After 22 years I identified the body of my father," he said.
Another panellist, Radomir Nevajda, fled from Croatia to Serbia in 1995, but despite being a refugee, he was taken from his home in Serbia by Serbian police and forced to go back to Croatia to fight in the war.
"In 2003, the Serbian court ruled that I was forcibly taken to war and awarded me compensation. I am glad that Serbian institutions acknowledged that Serbia did something wrong in the past," Nevajda said.
Bosnian Sudbin Mujic had his childhood interrupted in 1992 when he was taken to a detention camp in Trnopolje by Bosnian Serbs.  He said that despite the horror he went through, he decided to go back to his hometown Prijedor after his father died.
"And here I am sitting before you after I survived the shooting and looked death in the eye," he said.
"And I have one massage: life is beautiful."
Marija Ristić