Facts established in the Perišić Case constitute the point of departure for re-examining Serbia's role in wars in Croatia and Bosnia and Herzegovina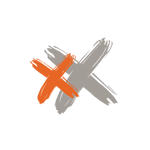 Momčilo Perišić: "We cannot cast  Ratko and the others aside – they are demanding extremely expensive ammunition to strike targets on the ground. Why? Because it is very efficient  […]"                       Steno-notes of the 17th Supreme Defence Council session, held on 10 January 1994, page 56
The Appeals Chamber of the International Criminal Tribunal for the former Yugoslavia (ICTY) has finally and conclusively acquitted General Momčilo Perišić, former Chief of the General Staff of the Yugoslav Army (VJ), of liability for aiding and abetting crimes committed by the Army of the Republika Srpska Krajina (VRSK) and the Army of the Republika Srpska (VRS) in Croatia and Bosnia and Herzegovina (BiH). The Humanitarian Law Center (HLC) warns that this decision of the ICTY Appeals Chamber on the individual criminal responsibility of General Perišić must not be used by Serbian society as an excuse for not re-examining Serbia's role in the wars in Croatia and Bosnia and Herzegovina.
In September 2011, General Perišić was sentenced to 27 years of imprisonment. The ICTY Trial Chamber found him guilty as an aider and abettor of the crimes committed in Sarajevo and Srebrenica. In addition, Perišić was found guilty as a superior for failing to punish perpetrators of the crimes related to the rocket shelling of Zagreb on 2 and 3 May 1995.
The Appeals Chamber of the ICTY, presided over by American Judge Theodor Meron, has acquitted General Perišić on the grounds that the Trial Chamber incorrectly applied the legal rule on aiding and abetting liability envisaged in the ICTY Statute. Additionally, the Appeals Chamber of the ICTY held that the Trial Chamber erroneously concluded that there had existed a superior-subordinate relationship between General Perišić and the VSK officers at the time of the VRSK attack on Zagreb, which implied General Perišić's duty to punish the perpetrators of this crime.
The Appeals Chamber has not challenged the findings of the Trial Chamber that the Yugoslav Army, pursuant to a decision of the political leadership of the then Federal Republic of Yugoslavia, provided extensive logistical assistance to the VRS and VRSK, which included ammunition, fuel, spare parts and technical assistance. Furthermore, the Yugoslav Army continued to pay regular salaries to VRS and VRSK officers, even after the mass crimes committed against non-Serb civilians in BiH and Croatia had been reported. These findings of the ICTY, along with the International Court of Justice's decision that Serbia was responsible for not having prevented and punished the genocide in Srebrenica, established a lasting connection between Serbia and its institutions and the crimes committed in BiH and Croatia, and constitute a good starting point for Serbia's facing up to its moral guilt for the crimes committed in BiH and Croatia.