Representatives of the Humanitarian Law Center Lay Wreath For Victims from Borovo Naselje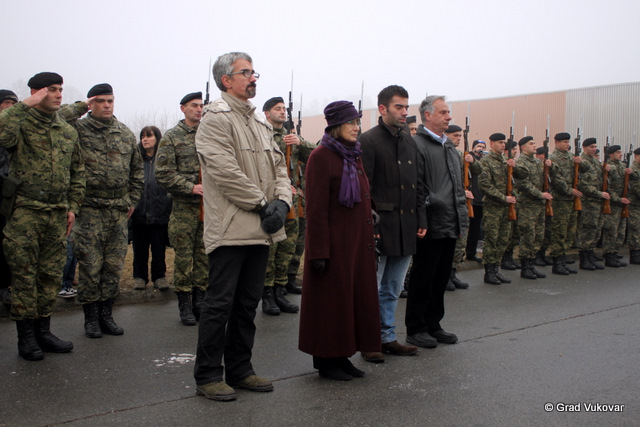 VUKOVAR, November 19th, 2011. The City of Vukovar and the "Vukovar Mothers" Association of Victims' Parents and Family Members organized the 20th annual commemoration of the victims from Borovo Naselje on Saturday, November 19th . The commemoration programme began with an address by the President of the "Vukovar Mothers" Association, Manda Patko, in front of the ruins of the "Borovo– Commerce" centre located inside the area of the "Borovo" Factory, after which wreaths were laid and candles lit in memory of the victims who died during the defence of Borovo Naselje.
After the defence of Vukovar failed on November 18th, 1991, members of the former YNA and Serb paramilitary formations entered the city district of Borovo Naselje on November 19th. According to the information in the possession of the "Vukovar Mothers" Association, 51 persons were killed in Borovo Naselje on this day, and 115 civilians and wounded soldiers disappeared from the Vukovar War Hospital located in the former "Borovo-Commerce" centre, 69 of whom are still missing and being sought after.