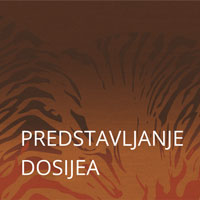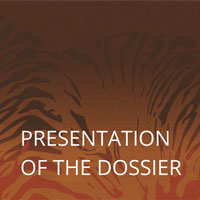 On Thursday, March 23, 2023, the Humanitarian Law Center (HLC) will present its fifteenth Dossier, entitled "Serbian Volunteer Guard" (Dossier). The presentation will be held in the large hall of the Media Center in Belgrade (Terazije 3, 2nd floor), starting at 12 PM.
The Dossier presents facts about the Serbian Volunteer Guard (SDG) from its establishment in 1990 until its formal dissolution in 1996. The first part of the Dossier deals with the emergence of the SDG and its structure, and then the basic characteristics of its operation through cooperation with other units. The Dossier then goes on to present evidence implicating members of the Serbian Volunteer Guard's involvement in crimes committed in Croatia and Bosnia and Herzegovina during armed conflicts. After reviewing the part played by the SDG in sending forcibly mobilised refugees into combat, and also their role in acts of robbery, a review of the dissolution of the Guard is provided.
The Dossier is based on authentic military and police documents that have been accepted as evidence before international and domestic courts, facts established in the verdicts, and a large number of witness statements, including the testimonies of former SDG members, as well as media contributions and witness statements collected by HLC researchers.
At the presentation the speakers will be:
Ivana Žanić, Executive Director of the HLC
Jovana Kolarić, HLC researcher
Filip Švarm, journalist of the weekly "Vreme", and author of the film "The Unit"
Simultaneous translation into English is provided.
Live stream of the presentation without translation will be available: https://bit.ly/pdsdgfb