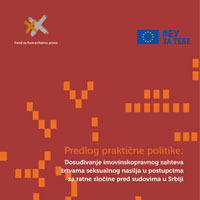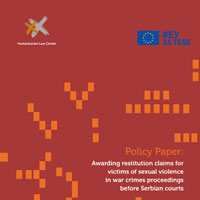 An associated action for restitution constitutes a claim for the compensation of damages, recovery of property or the annulment of a legal transaction arising from the commission of a criminal offence.
In criminal proceedings, the injured party may file an associated action for damages starting from the investigation stage until the end of the main hearing and the claim shall be decided by the court unless it would delay the proceedings.
Although awarding this claim has been laid down as a rule in the Criminal Code of the Republic of Serbia, the courts in the Republic of Serbia have been interpreting this legal provision as an exception. Namely, ever since 2003, from which time specialized court divisions handling solely war crime trials have been in existence, not a single war crime victim has been awarded damages in associated action during the criminal proceedings, but they have been referred to exercise their right to compensation in civil action.