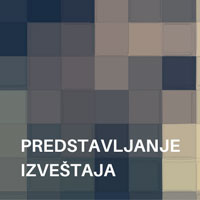 The Humanitarian Law Center (HLC) will present the Report on War Crimes Trials in Serbia during 2021 on Friday, May 6, 2022, at 11:00 AM. The presentation will take place in the Main Conference Hall of the Media Centre in Belgrade (Terazije 3, 2nd floor).
The Report includes an analysis of 26 cases monitored by the HLC before the war crimes departments of the Higher Court and the Court of Appeals in Belgrade. Also, the Report contains an overview of the general findings on war crimes trials during 2021, as well as important socio-political events that are vital for war crimes trials in Serbia.
Speakers:
Mateja Norčič-Štamcar, Deputy Head of the Delegation of the European Union to the Republic of Serbia
Marina Kljaić, attorney of the injured parties
Ivana Žanić, Humanitarian Law Center
Simultaneous translation into English is provided. The presentation will take approximately 1.5h.            
Live stream of the presentation without translation will be available: bit.ly/gi2021fb