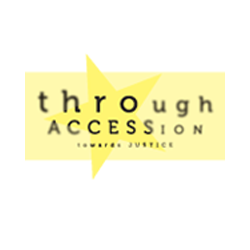 The new issue of the bulletin through ACCESSION towards JUSTICE has been published!
The sixth issue brings to attention the discussion on rare war crimes indictments filed against high-ranking members of the military and police, as well as the possibility to prosecute for command responsibility and crimes against humanity.
A researcher from the Amnesty International, Sian Jones, poses the question as to why an adequate investigation of those suspected of planning, instigating, ordering and covering up war crimes in Serbia still does not exist despite its numerous announcements. Ivan Jovanović, a Consultant for international criminal and humanitarian law, argues whether command responsibility and crimes against humanity can be prosecuted in Serbia and why.
The News column provides an overview of the latest developments in the field of transitional justice and the European integration of Serbia.
Send us your opinion and comments on the bulletin and/or topics that it initiates to the e-mail address towardsJUSTICE@hlc-rdc.org. Discussion is also welcome on Twitter/#towardsJUSTICE.
Download your copy of the bulletin here.