Convicted war criminal to teach at Serbia's military academy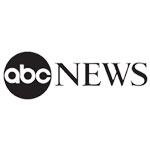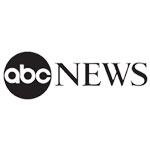 A former Serb general convicted of war crimes and two other commanders who took part in a bloody crackdown against Kosovo's Albanians in the 1990s will be invited to teach at the Balkan country's military academy, Serbia's defense minister said Thursday.
Defense Minister Aleksandar Vulin has praised former Gen. Vladimir Lazarevic, who was sentenced to 14 years in prison by a U.N. war crimes tribunal for atrocities committed by Serb troops in Kosovo during the 1998-99 violence that left over 10,000 people killed and nearly 1 million chased from homes.
The bloodshed stopped only after a 78-day NATO bombardment. Serbia doesn't recognize Kosovo's independence declared in 2008.
Vulin told Serbia's state TV on Thursday that Lazarevic, current army chief-of-staff Gen. Ljubisa Dikovic and former Gen. Bozidar Delic are "exceptional people" who would be sought by "any military academy in the world."
Lazarevic, who commanded Serb troops in Kosovo during the crackdown, was released from prison in 2015 after serving two-thirds of his sentence. Both Dikovic and Delic, who also fought in the former Serbian province, have been accused by human rights groups of war crimes, but they were never tried or convicted.
Vulin said that they are to "relay their war experiences" to the military academy cadets.
"I'm certain that the professors will be exceptional and that any army would desire to get their experience," Vulin said.
Lazarevic told Vecernje Novosti newspaper on Thursday that he's honored by Vulin's invitation and that he is ready to continue to serve his country.
"I have never hidden during the NATO aggression and I will not hide now," Lazarevic was quoted as saying.
Although Serbia formally seeks European Union membership, its conservative leadership has been gradually restoring nationalist policies of the 1990s where warmongering policies of former Serbian leader Slobodan Milosevic triggered the worst bloodshed in Europe since WWII.
Rights activist Sonja Biserko said that rehabilitating Lazarevic and the others "shows that Serbia is not sincerely on the EU path because one of EU's priorities is facing the past. It's a wider strategy of negating all that has happened during the wars and restoring the policies of (former Serbian leader Slobodan Milosevic."
The Youth Initiative for Human Rights, a Serbian rights group, has demanded that Vulin be removed from his post for "rehabilitating" Lazarevic.
"We expect the Prime Minister (Ana) Brnabic to urgently propose the replacement of minister Vulin which would present clear distancing by the government from the criminal policies in the 1990s so that a clear break is made in promoting war criminals," the group said.
Brnabic said Thursday that it's up to the military academy whether Lazarevic will be its teacher, and added: "I would like to know whether the people who have served their sentence are free people or not?"