Diplomas Awarded to First Generation of the Regional Transitional Justice School Students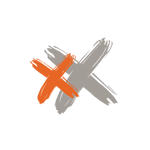 The final seminar of the Regional Transitional Justice School organized by the Humanitarian Law Center, the Humanitarian Law Center Kosovo, and the Lawyer Association from Sarajevo was held in the period March 23rd-24th, 2013.
On Saturday, March 23rd, 2013, Biljana Sinanović, a judge of the Supreme Court of Cassation in Belgrade, awarded diplomas to the first generation of the Regional Transitional Justice School students from Bosnia and Herzegovina, Kosovo, and Serbia. On this occasion, judge Sinanović underlined the significance of truth-seeking in a professional and objective manner, through war crimes trials and through out-of-court mechanisms in order to create a comprehensive picture of events that happened in the past.
During the seminar, the students presented their final papers, ten of which shall be published in a Humanitarian Law Center publication. In their works, the students analysed up-to-date topics related to the processes of dealing with the past and transitional justice – including the analysis of the state of culture of remembrance in Bosnia and Herzegovina, certain aspects of out-of-court mechanisms of fact-finding about war crimes, such as the Initiative for RECOM, the analysis of the history books in BiH and Serbia, and the analysis of trials for war crimes before ICTY and local courts.