Youth Reconciliation Ambassadors Visit HLC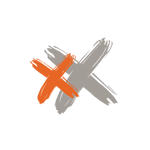 A group of participants in the program Youth Reconciliation Ambassadors organized by the Youth Education Committee from Belgrade visited the Humanitarian Law Center on Wednesday, September 5th, 2012. The program gathers young individuals from Bosnia and Herzegovina, Kosovo, and Serbia who exchange experiences of their societies in the processes of transition and reconciliation, with a special focus on the European integration as a supplemental mechanism in these processes.
Marijana Toma and Dušan Jovanović from HLC presented the history and the work of the HLC to the students. During the discussion, they talked about the present experiences of the post-Yugoslav societies in the process of dealing with the past. The students were especially interested in the RECOM process, the work of the Hague Tribunal and local judiciary, and the work of the HLC relating to the research of human losses in the former Yugoslavia.