HLC participation in war crimes prosecutions in Serbia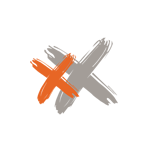 In 2003, the Humanitarian Law Center (HLC) strongly supported the establishment of the Prosecutor's Office and the judicial councils for war crimes in Serbia. In the absence of communication and cooperation among the countries in the region, the HLC facilitated support from the Ministry of Justice of the Republic of Croatia for the first first trial for war crimes committed in Croatia (the Ovcara case). By the end of 2011, as many as 70 victims and witnesses from other countries had testified before the Higher court in Belgrade at the HLC's invitation. The HLC handed a video recording of the execution of Muslims from Srebrenica to the Office of the War Crimes Prosecutor (OWCP), based on which the OWCP pressed charges against members of the Scorpions police unit. The HLC enabled the families of victims from Croatia, Bosnia and Herzegovina, and Kosovo to monitor trials. The HLC represented, and continues to represent, victims' families in every major war crimes case before trial chambers of the Higher Court in Belgrade – War Crimes Department.
You can read the complete report here.