Presentation of the list of killed, dead and missing in the municipality of Obiliq/Obilić
HLC and HLC Kosovo organized on 18th September 2009 in Obiliq/Obilić a presentation of information about the killed, dead and missing Albanians from this municipality for the period from January 1998 until June 1999. The presentation was organized in the Municipal Assembly Hall in Obiliq/Obilić. 40 victims' family members attended it. At the beginning, Vice President of the Municipality Hajriz Bekteshi addressed all the attendees. One reporter from the local media and one KFOR representative were also present.
During the verification of the information in the HLC's database, victims' family members provided HLC-Kosovo with 26 photographs and 44 documents.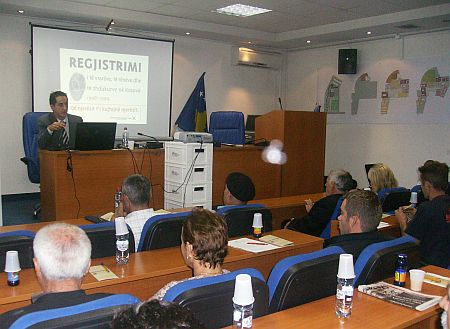 Here you can read the presentation (in Serbian).